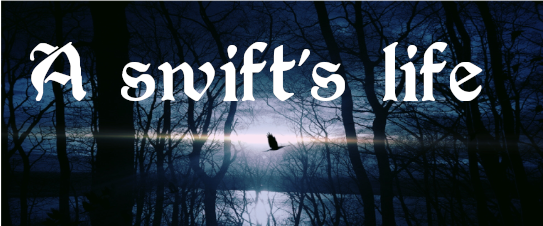 A swift's life
Mini Update 1.05-EN

It's not much - I actually wanted to collect - but since nothing else has come in yet and I don't want to put off the update forever, here's the new version.

I had considered changing the font to a more readable one, but decided against it due to the amount of work involved (every single text box would have to be checked and possibly adapted). Future projects will (hopefully) get a better font from the beginning.

Changelog
- Translation improved.
- Added links to the english forum.
-----------------------------------------------------------------------
Mini-Update 1.25
Es ist nicht viel - ich wollte eigentlich sammeln - aber da bislang nichts weiter reingekommen ist und ich das Update nicht ewig vor mir herschieben mag, hier die neue Version.
Ich hatte überlegt, die Schriftart in eine lesbarere zu ändern, mich allerdings aufgrund des Arbeitsaufwandes (jede einzelne Textbox müsste geprüft und evtl angepasst werden) dagegen entschieden. Zukünftige Projekte werden (hoffentlich) von Anfang an eine bessere Schriftart bekommen.
Changelog
- Rechtschreibfehler behoben (da hatte sich ein "Kopf" anstelle von "Knopf" eingeschlichen, sowas gemeines :/ )
- Links zum englischen Forum hinzugefügt.
Files
A swift's life 1.05-EN (ENGLISH VERSION, RAR)
239 MB
95 days ago
A swift's life 1.05-EN (ENGLISH VERSION, EXE)
240 MB
95 days ago
A swift's life 1.25 (DEUTSCHE VERSION, RAR)
239 MB
95 days ago
A swift's life 1.25 (DEUTSCHE VERSION, EXE)
240 MB
95 days ago